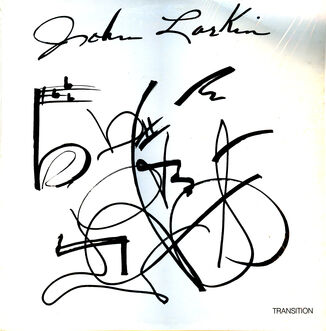 JOHN LARKIN LP (1986) Edit
Way before Scatman was even conceived, John recorded a self titled Jazz LP. Assisting him on the album were Joe Farrell, Clark Woodard & Bob Harrison.
He stated in an interview back in 1996 that he had about 500 copies in a cupboard at home. Recently copies have begun to surface but fetch a lot of money. There are copies for sale online with a price tag of $160 but they reduce the price not long after. Back then, it was just the beginning, John was shy and did not sing much due to his handicap, it was still a good start to make his entrance in the industry of music. Whren he made the album, it wasn't very "getting popular and everyone wanted a copy of it".
TRACK LISTING Edit
1) The Misfit
2) Last Night I Dreamed
3) Love Cry
4) Angels Flight
5) John Coltrane
6) Softly As In A Morning Sunrise