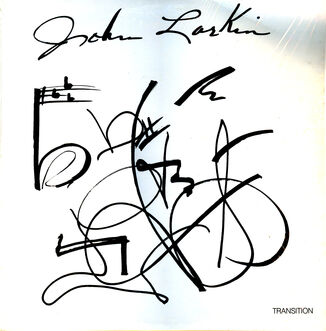 JOHN LARKIN LP (1986)
Way before Scatman was even conceived, John recorded a self titled Jazz LP. Assisting him on the album were Joe Farrell, Clark Woodard & Bob Harrison.
He stated in an interview back in 1996 that he had about 500 copies in a cupboard at home. Recently copies have begun to surface but fetch a lot of money. There are copies for sale online with a price tag of $160.
TRACK LISTING
1) The Misfit
2) Last Night I Dreamed
3) Love Cry
4) Angels Flight
5) John Coltrane
6) Softly As In A Morning Sunrise

http://kirkovsky.com/blog/2010/09/scatman-john-larkin-john-larkin-lp-1986/
Ad blocker interference detected!
Wikia is a free-to-use site that makes money from advertising. We have a modified experience for viewers using ad blockers

Wikia is not accessible if you've made further modifications. Remove the custom ad blocker rule(s) and the page will load as expected.